Love'n Lingerie
Right now, I have thousands of dollars worth of lingerie in shopping carts across the world-wide web just waiting for me to click 'checkout' and max out the one credit card I hold so dear. What is it about exquisitely designed lingerie that has me scratching at the screen of my computer, overcome with the delusion that if I want this specific set of undergarments enough, they will materialize right in front of me? Perhaps it's because, lately, daring yet delicate bras and (dare i say the word?) panties are no longer frowned upon. Ladies! We are now allowed to wear whatever we want under our clothes without scrutiny! We no longer have to find corsets that make our jaw drop in sex shops or off the grid websites! Feminism is finally letting our lingerie be free! I say, until we can #FreeTheNipple lets cover them up with the hottest, laciest, out-there bras, bralets and corsets we can find. Sexual confidence is key, and being as daring as possible not only shows off your confidence and your rocking bod, but, also, your fashion sense...
Yes, you read that correctly. The fashion world is finally beginning to embrace lingerie as a style statement and accepts that underneath that meticulously crafted outfit of yours, there is a bra and matching underwear that could put it to shame. Hell, undo a couple of buttons and jeans and a white button down just turned into the boldest pairing you've thought of yet.
However, this isn't just for the love interests. Every woman knows the difference between the underwear they wear when they feel like crap versus when they want a self-confidence boost. Mesh, appliquéd and lacy lingerie makes you feel empowered! Season 3 of Orange is the New Black, released just last week, has the main character, Piper Chapman, make extra panties (from her new sewing position at the prison) for herself to wear because they made her, well, feel better. More like a person, more like a woman, and more of an individual because she knew, under the uniform every woman in the prison had to wear, she was rocking hot pink underwear and no one else was.
Lingerie, both a fashion statement and a self confidence boost, doesn't have to be so expensive. As always in fashion, styles trickle down from the runways and luxury brands like La Perla down to For Love & Lemons, SKIVVIES and Agent Provocateur, to brands like ASOS and NastyGal which are affordable and almost exactly match each other style-wise. So here are some of my favorites with their cheaper, still cheeky twins.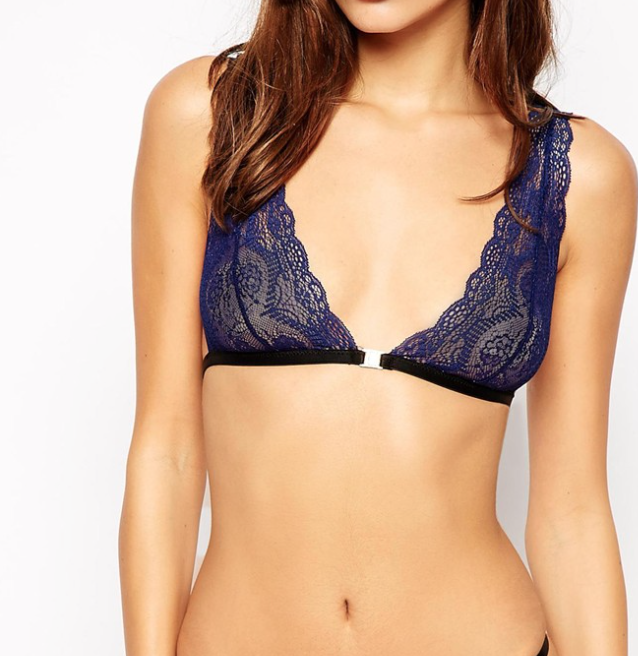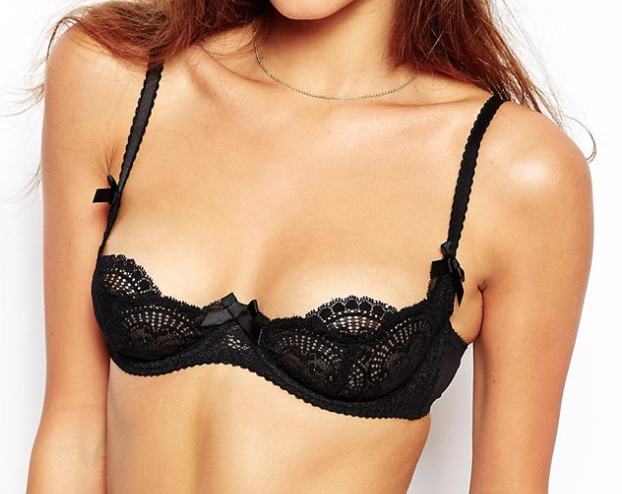 Luxury: La Perla, Agent Provocateur, Faire Frou Frou, Fox and Rose, Guia La Bruna, Pleasurements, Fleur of England, Bordelle, Myla